May 23, 2022 | Justin Neufeld
James Suckling Scores
There may be nothing more controversial in the wine industry as scores. We have very mixed feelings ourselves on the topic but with so many wines in the world, scores can be helpful in quickly identifying wines to try and wineries to watch. We are proud of our wines and proud of our scores.

Our California distributor said it best, "... scores in the 90's for a small winery are a huge benefit for sales in my opinion. A score is an indicator that the wine is not a "risk" for the customer to try for the first time. It also indicates that the wine is balanced and very well made, at the bare minimum. For your wines, at your price point, it is a really big deal..."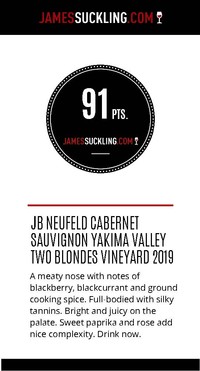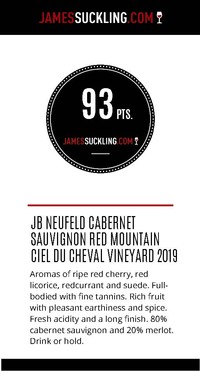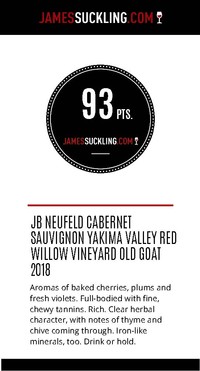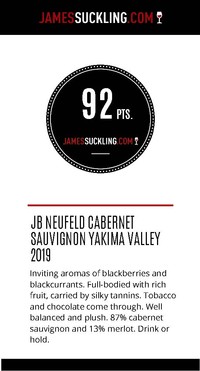 Comments
Commenting has been turned off.
Recent Posts
July 25, 2023

July 25, 2023

May 30, 2023

February 14, 2023

August 31, 2022

May 23, 2022

August 30, 2021

March 30, 2021

March 30, 2021

March 30, 2021

(651 Comments)