Here are our 2023 Spring Wine Club offerings. We could not be more excited about these wines. Please reach out if you have any questions! Cheers! - Justin & Brooke
2019 Old Goat (2 Hippo Concrete Tanks)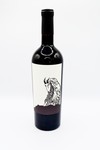 100% Red Willow
67% Cabernet Sauvignon/33% Merlot
19 months in 67% New French Oak and 33% Neutral French Oak then blended and aged an additional 10 months in concrete tanks
This is Justin's favorite wine and his best wine every single vintage and it is by design. The goal with the Old Goat is simply to craft the best wine we can with what the vintage gave us. It can be a blend of varieties and vineyards, whatever it needs to be. In 2019 the Merlot from Red Willow was outstanding. It helped to flesh out the Cabernet Sauvignon, contributing a somewhat rounder mouthfeel and filled in the gaps on the palette. On the nose it offered up a darker fruit component in the blend, but does not overwhelm the Cabernet. The goal with the concrete is to get the wine off of the wood and allow the components of the wine time to stew and come together before bottling. This wine will be offered to public and through distribution in the fall.
2020 Yakima Valley Cabernet Sauvignon (25 barrels)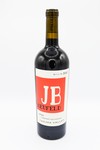 64% Elephant Mountain, 14% Red Willow, 11% Two Blondes, 11% Ciel du Cheval
86% Cabernet Sauvignon/14% Merlot
57% Neutral French Oak and 43% New French Oak
This wine is so fun to make because it is a blend of 4 different vineyards made with the intention of showcasing the best of Yakima Valley in its entirety. This wine has fruit from up and down the valley-from cold sites and hot sites: Elephant Mountain, Red Willow, Two Blondes, and Ciel du Cheval. The majority of the grapes in this wine come from Elephant Mountain vineyard-Justin loves the plush mouthfeel and nice acidity from this vineyard. Red Willow is a James Beard nominated vineyard that we love. The grapes from here are earthy with blueberry notes (this is the vineyard we source fruit for our Old Goat-reserve Cabernet). Two Blondes vineyard is the coolest site we work with and the most aromatic. The nose is full of lavender and floral components. We love the delicacy and aromatics of this vineyard so we do make a small number of vineyard designate Cabs from this vineyard. Ciel du Cheval is located on Red Mountain and is an incredibly hot (temp) site. We love Red Mt fruit-big, tannic, bright cherry flavors. When blending these vineyards together Justin created a wine that is balanced, aromatic, full bodied and a great example of Cabernet grown in the Yakima Valley. We will be sold out of this wine after this wine club release.
2020 Ciel du Cheval Cabernet Sauvignon (9 barrels)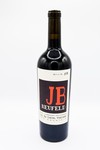 100% Ciel du Cheval
100% Cabernet Sauvignon
63% New French Oak and 37% Neutral French Oak
We have big love for this vineyard and will be sold out after this wine club release. Ciel du Cheval is located on Red Mountain. It is one of the few sites that can get a jammy note in WA State, it has a great weight and volume on the palate, and it is a bit more delicate than traditional WA state cabs. The clone of Cabernet is different than most clones planted in Washington State. This clone 337 is new to our state and is from Bordeaux, France. It's a bit herbaceous and has more red fruit notes. We are excited about this wine and look forward to further integrating this vineyard into our wine program. We also have access to a small amount of different grapes each harvest from this vineyard that is available to our wine club and has been really fun to experiment with last year was Mourvedre & this year Grenache.
2022 Sauvignon Blanc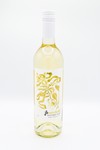 100% AlderRidge Vineyard
100% Sauvignon Blanc
100% Tank
The Sauv Blanc is a story of perseverance (on my part). After years of me kindly asking for a white wine, Justin responded with a fresh, crisp Sauvignon Blanc that has the perfect acidity. There are balanced notes of tropical fruit and tarragon. The fruit comes from AlderRidge Vineyards in the Horse Heaven Hills. Justin sought out this vineyard specifically because they use a different clone than most in the state. The label is a nod to my hometown. I grew up on an island (Whidbey) in the Pacific Northwest so PNW artist, Nikki McClure (the same artist as our Old Goat label), created a seaweed and crab scene that we think pairs perfectly with the wine.
Recent Posts
July 25, 2023

July 25, 2023

May 30, 2023

February 14, 2023

August 31, 2022

May 23, 2022

August 30, 2021

March 30, 2021

March 30, 2021

March 30, 2021

(651 Comments)